Planting for the Future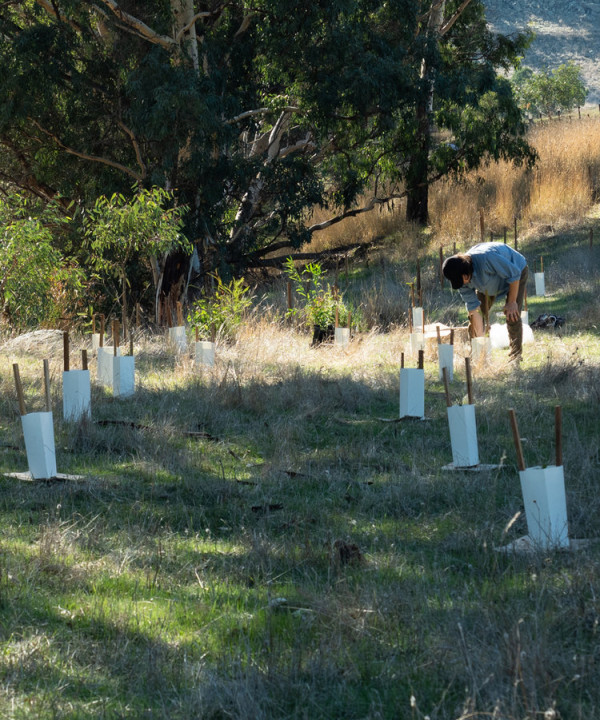 As Brokers, our work is in the space between those removing native vegetation for various purposes, and others who work tirelessly to protect it. So we want to make sure we're also doing our bit to restore and protect the environment, forever.
Since aTree was established in 2019, we've helped them plant over 1,500 trees across both of their covenanted sites in the Mitchell Shire. We have even been lucky enough to visit the site in Glenaroua to see the amazing regenerative work they've been doing on ground.
aTree's mission is to transform these sites that were largely being used for grazing cattle by planting trees and shrubs that would be commonly found on the sites prior to European settlement. Revegetation of these properties means improving soil quality, protection from erosion and invasive species, as well as linking the landscape to adjacent creeks and forests, which provides additional corridors for native fauna.
You don't need to be a business to get involved. Anyone can donate. For just $3 aTree will plant a tree or shrub at the site of your choosing. Head to www.aTree.com.au for more info or to donate.