Closed Roads and Open Minds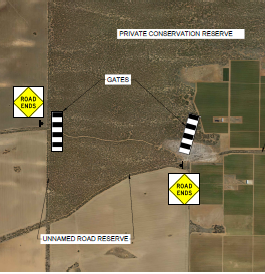 We've all heard horror stories of dealing with Council bureaucracy, but this isn't one of them.
We're thrilled to share that after much persistence, one of our Mallee landowners has negotiated with Council for the permanent closure of a public road that ran through the centre of their offset property.
A big win for biodiversity and land management!