Cassinia Environmental
Trust For Nature's largest covenantor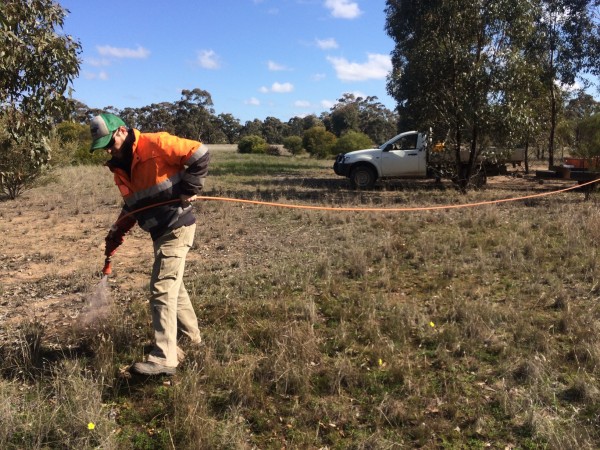 Cassinia Environmental are a small team dedicated to landscape restoration and biodiversity protection. Their vision is to see Australia's national parks connected through biodiversity-based revegetation projects and also to incorporate conservation management into agricultural systems.
Since their establishment in 2004, they have delivered over 75 landscape-scale projects across four states, becoming Trust for Nature's largest covenantor in the process.
Cassinia have a number of offset sites across Victoria registered through TFN & DELWP. One in particular is an 86Ha site located out of Wedderburn Junction in the North Central CMA that they've been managing since 2011. The existing boxthorn on the property has been eradicated and any new or emerging weeds are managed as they're found. Regionally controlled weeds like Bathurst Burr and Horehound require attention on an ongoing basis as do other species like wheel cactus. They have repaired fencing on the property and have maintained it such that neighbouring stock is excluded from the site. Pests also require ongoing management, with particular attention given to foxes.
In addition to managing weeds and pests, 1,000 Buloke trees (Allocasuarina luehmanii) have been established as part of the revegetation commitment with Bush Broker. They are also working to rehabilitate the gully erosion on site through run-off interventions and then with further revegetation.
Cassinia are committed to the cause. If you would like any further information on the work that they've done go to www.cassinia.com