A wild backyard in Gembrook
Everyday life on an offset site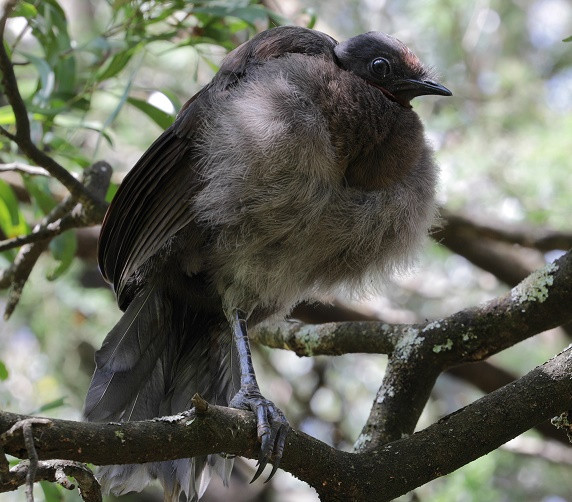 Some people are fortunate enough to be able to establish an offset site in their own backyard. That was the case for our two landowners with an 80 acre property located in leafy Gembrook, just outside of the Greater Melbourne area.
The site encompasses a number of Ecological Vegetation Classes (EVCs) including Wet Forest, Damp Forest, Shrubby Foothill Forest, Riparian Forest & Riparian Thicket, as well as around 800 large trees including Mountain ash, Mountain grey gum, Silver-top ash, Blackwood, Narrow leaf peppermint and Red stringy bark.
By protecting their property through a Section 69, they've assisted in safeguarding a fauna corridor that leads to the Bunyip State Park.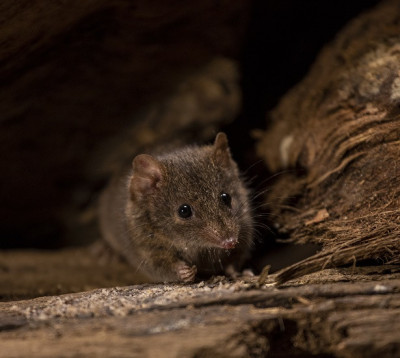 The site also plays host to a number of native fauna, including the Antechinus pictured here.
In recent years, the landowners have spotted Lyrebirds, Black Cockatoo, White Cockatoo, Gang Gang Cockatoo, Spine-bill, Wrens, Silver-eye, Eastern yellow robin, Currawong, Kookaburras, King parrot, Crimson Rosella, Common Bronzewing, Antechinus (a marsupial mouse), Greater Glider, Brush tail possums, Ringtail possums, Wallabies, Echidna, Lace monitor - tree goanna, Tiger snake, Brown snake, frogs and many insects.
"Many of these animals come up from the offset and dance, feed and play around the garden that surrounds the small cottage in which we live, giving us endless joy. We love sharing their home. The many birds often wake us up first thing in the morning with their song."
The offset site has a transient deer population that is managed by regular visits by a professional deer controller. The deer are monitored with trail cameras which are strategically placed, moved and checked weekly. The images are provided to the deer controller, showing the date and time of day. The program of deer control is ongoing and has been successful in significantly reducing the deer population.
Although the site has been assessed as not having a major weed problem, they still regularly monitor and manage what weeds there are with ongoing seasonal removal or treatment.
The treatment and control of weeds and deer has been so successful that these landowners have been able to establish a second, smaller offset site on another part of their property.
"We have found that the professionalism and advice from Vegetation Link to be invaluable to us; a couple of city people setting up an offset. We never knew a wild backyard was possible!"