South West Pipeline Project – Grampians Wimmera Mallee Water
Vegetation Link were approached by Grampians Wimmera Mallee Water to secure offsets for their South West Loddon Pipeline Project.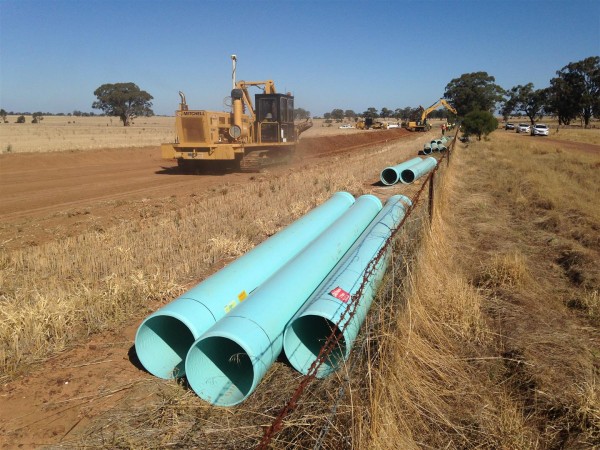 When Grampians Wimmera Mallee Water needed to secure offsets for their South West Loddon Pipeline Project, they contacted Vegetation Link. This major project will install approximately 1300 km of water supply pipeline.
Offset obligations
The pipeline alignment was selected to minimise impacts on native vegetation, but despite this, the project triggered a significant list of offset obligations. Those obligations included numerous Species Biodiversity Equivalence Units, some of which could not be secured from existing registered offset sites. Some of the required offsets were just not available.
Identifying offset sites
Vegetation Link assembled an offset strategy using three registered offset sites, and a fourth site that was not yet registered. We identified the fourth site by drawing on the State Government modelling of Species Biodiversity Equivalence Units for the species in question. Then we used our database of Expressions of Interest from landowners around the state, and our network of landowners to find a good match.
Construction of the South West Loddon Pipeline is well underway and is scheduled for completion mid this year.